Kajabi Virtual Assistant for Product Launch: Hire Kajabi VA to Create Online Course to sell on Any Online Business Platforms
What is a Kajabi Virtual Assistant (VA)?
The services provided by a Kajabi VA may involve organizing digital products or courses. They are a specialist in creating online courses who works from home to aid small businesses with jobs such as content production, data entry and market research.
Moreover they can also initiate virtual marketing drives and subscription schemes, forming virtual educational materials and offering help with present e-learning tools.
Kajabi Virtual Assistant for Product Launch Online
#1. Help on Online Course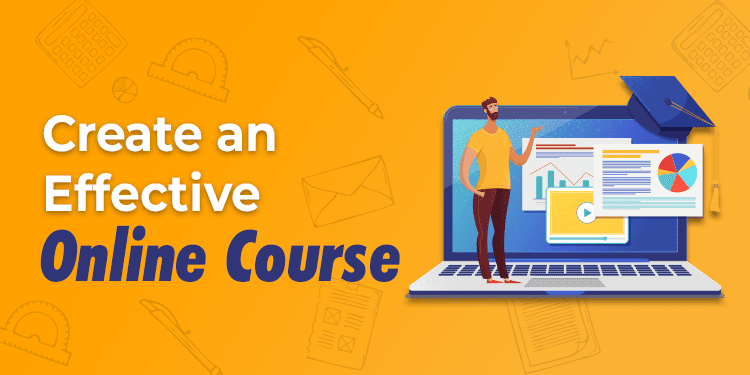 A VA will help you integrate the top 10 software providers needed to run an online course effectively. Here is the link: https://kajabi.com/integrations.Kajabi virtual assistant will utilize the available customizable templates, blueprints, and intuitive design tools to easily create your course.
Moreover such professionals have the idea to face any unknown challenges and communicate with the help center to resolve any issues whatsoever.
#2. Help on Coaching
Experienced online Kajabi VAs can create a website for coaching businesses easily on Kajabi and there is no need for developers or plugin customisation.
In addition to that, essential pages such as Sales Pages, Forms, and Checkout Pages could easily be created by them with drag and drop methods and you don't need a web developer. Besides, they can also create and manage a blog for you.
Moreover they can make Kajabi's Brand NEW Coaching Product Feature functional for you.
#3. Help on Podcasting
Remote Kajabi assistant can help you in keeping your existing podcast host running for a couple of weeks as you request Apple, Google, and Spotify to redirect to the new Kajabi RSS feed that would be created after the import.
Also they can assist you in Podcast Episode transcript uploads based on the relevant formats.
Moreover such virtual assistants would also track the storage limits of podcasts, convert videos to MP3, and perform anything related to Kajabi platforms.
#4. Help with Membership Management Software
A Kajabi virtual specialist can manage membership management software effectively and customize it according to your need.
Once given access he or she can track the members and work on newsletters that are to be sent to them.
They help you in improved customer loyalty, established authority within your industry or niche, and direct communication with your audience.
Why Do You Need to Hire Kajabi VA? What's the Advantage?
The biggest advantage here is that the VA already knows the Kajabi platform. They'll know how it works, how to set up the courses, how to set up the landing pages, the products, the automation etc.
This is going to save you a lot of time because if you didn't have this Virtual Assistant, then you would have to learn the platform yourself.
Then, if you hired a general Virtual Assistant you would have to train them how to use the platform, which is going to take even more time.
Finally, by hiring a Kajabi VA, you're going to save time because you don't have to learn a platform from scratch.
How Can a Virtual Assistant Help Me with Kajabi?
All Kajabi virtual assistants are skilled in all services offered by Kajabi, which makes reaching your desired outcome far easier in the quickest time possible.
The most common Kajabi projects requiring Virtual Assistance are:
#1. Kajabi Backend Setup
They can offer full support to set up and design the Kajabi funnel platform. You can find them well-acquainted with the software.
Furthermore their knowledge and skills are best fit for any entrepreneur wanting to create a platform that does all you need to reach the right customer and serve them with your best useful options.
#2. Website migration
In the Kajabi platform, they can migrate your website and set it up fine. Hence working with a Kajabi virtual assistant here shows the best benefits.
Moreover, you can specifically let them work on technical issues at an expert level. In addition to such a specialist can personalize your Kajabi account and work better than a general VA.
#3. Blog Migration and SEO
If you use Kajabi remote assistant you can find them migrating your blog into your Kajabi platform easily.
Next their ongoing support would allow you to fully maintain all those technical things to rank your website on the first page.
#4. Sales Funnel Creation
In other words, this can boost your reach among audiences and also proliferate communication from multiple sources.
Moreover a Kajabi virtual assistant can launch your product or service after besides creating a sales funnel on the platform.
#5. Course Creation
Kajabi virtual assistant can reduce your cost amount by working on
online course creation.
Similarly preparing content for it and search for new ideas that can boost your business.
#6. E-mail Marketing
From extensive Kajabi experience, such remote professionals can scale up your business moreover through email campaigns to cover a wide range of clients and therefore reach your goal further.
#7. Contact Management
Furthermore from chat support to email replies to a smooth user experience, your Kajabi online assistant knows how to talk with customers.
Moreover, they know where to pay the most attention, data privacy, and the right tool to use based on urgency. In short they can appear as a complete solution to all questions.
#8. Conversion Optimization
In sum being tech and marketing savvy, such professionals can replace any freelancers in the market claiming to know Kajabi.
Next, they can help you to convert leads to clients through win-win agreements, solve problems, and enhance your income.
How Much Income do Kajabi Virtual Assistants Make?
The remuneration for a Kajabi Virtual assistant fluctuates from $10 to $40 dollar per hour.
Also this sum may differ depending on the number of hours needed to accomplish a task and its level of difficulty.
Again virtual assistants or freelancers will notify you of their fees. Besides an inexperienced freelancer could demand a lower rate, whereas those who have been in this line of work for some time.
Where to Look for a Kajabi Virtual Assistant
Task Virtual is one of the finest VA firms offering quality Kajabi virtual assistance to all those who want to magnify their business recognition fast. Moreover, this is one of the finest product and service launch platforms that you'll ever find.
What makes TaskVirtual unique
#1. One of the benefits of hiring our Kajabi virtual assistant is that they can help you stay organized. And this is especially helpful if you have a lot of projects active and need help keeping track of everything.
#2. Next they help you by taking care of tasks such as putting together a schedule, hence keeping track of your to-do list, and even managing your email inbox.
#3. Another benefit of having an online Kajabi assistant from us is that they can help you save time. This is because they can take care of tasks that you may not have time for. 
#4. Moreover having a Kajabi expert from us is that it can help you make money. This is because they can help you with tasks that you can then bill your clients for with is equally important.