Hire a Virtual Executive Assistant: Know How Executive Virtual Assistant Service can Grow Your Business
A virtual executive assistant means an
administrative professional
who remotely supports clients. This can include scheduling appointments, managing email, handling customer inquiries, and assisting with marketing and social media tasks.
One of the benefits of working with a virtual executive assistant is that they can often provide a more cost-effective solution than hiring a full-time in-house staff member. They also offer flexibility and scalability, which can be a major advantage for businesses that are growing or have fluctuating needs
When you are considering working with a
virtual assistant
, it is important to choose someone who is a right fit for your business and who you feel comfortable communicating with.
Tips for finding the right virtual executive assistant service to grow your business:
Consider your business's specific needs and what kind of support you require for your project.
Look for someone who has relevant experience and skills corresponding to your business.
Ask for recommendations from other businesses or entrepreneurs or anyone who is in business for a long time.
Take time to interview several candidates to find the right fit and to know more about their experience.
Be sure to establish clear expectations and communication channels from the start to make sure all goes well.
Working with a virtual executive assistant can be a great way to free up precious time and focus on the work rather than relying on your effort. You never have to worry about delays in reaching goals as the assistant-based support can execute many works in less than 24 hours per day.
Executive Assistant Virtual vs Physical Personal Assistant: Benefits
Virtual assistants are an affordable alternative to hiring a full-time employee for many businesses. Furthermore, you don't need to get in contact with a virtual assistant who lives near your office, saving you money and avoiding the expensive benefits of hiring a physical assistant.
In addition, using a virtual assistant allows you to decouple your work from your location. If you prefer to outsource, you can use a remote assistant rather than a tethered office assistant. Even while you sleep, a virtual assistant can work on your projects.
#1. Virtual assistants: A Growing Trend
Virtual assistants are no longer regarded as a niche industry. Increasing numbers of people rely on them to conduct business. In fact, 80% of large corporations intend to use more flexible workers, such as virtual assistants, in the future.
#2. The Art of Saving Money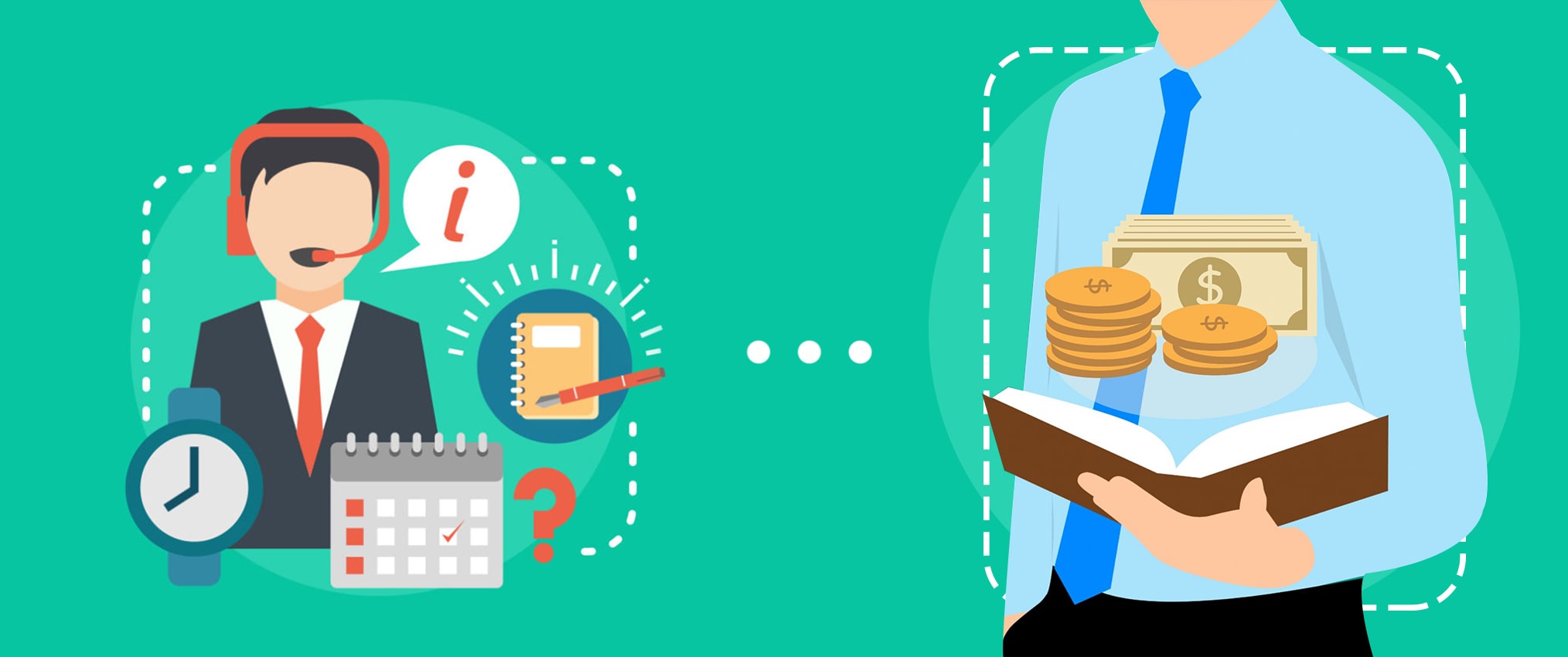 What are the costs associated with keeping a physical employee? In June 2019, the average cost to employers was $36.61 per hour, according to the Bureau of Labor Statistics. Average hourly wages are over $25 and benefits are averaged at $11.48.
Therefore, physical assistants are expensive.
The cost of hiring a virtual assistant directly can be cheaper than appointing one directly under your payroll. As much as 78% of operating costs can be saved each year with a virtual assistant, according to BestOfBudgets.com. As a bonus, you won't have to pay benefits to a virtual assistant provider. In the end, it comes down to a simple transaction: the number of hours worked.
#3. Doing More with Less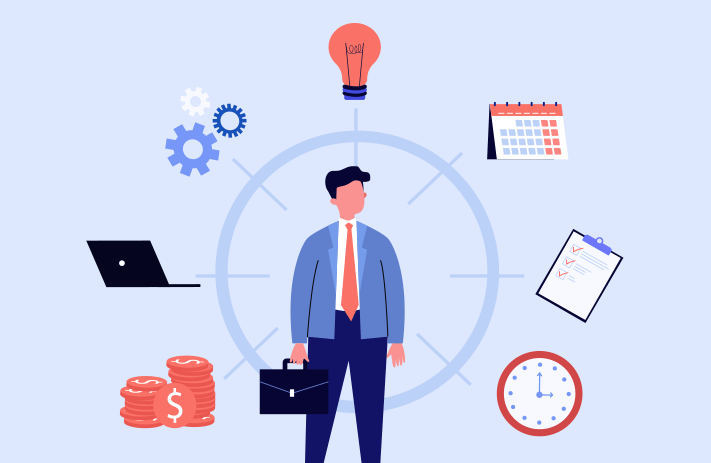 The number of hours in a day will eventually run out as your business grows. Despite your valuable efforts, this is the truth. A business can only grow once it understands that it can expand its productive capacity by hiring help. In addition to adding to your business' capacity, hiring a virtual assistant helps you work more efficiently during the day.
However, the term "more efficient" is vague. What are the benefits of hiring a virtual assistant?
Enhancing performance. In this scenario, you may find yourself with too many potential clients to follow up with at least when it comes to offering that special touch your organization takes so much pride in. By hiring a virtual assistant, you can bring the human element back into your business without sacrificing more of your time.
Enhancing communication. It's easier to manage remote employees using a virtual assistant than it is to manage on-site employees. Virtual assistants can improve communication even in large companies with many on-site employees.
Enhancing follow-up. Following up with potential clients and leads can be challenging when your business is growing. In addition to keeping track of too much, your inbox can turn into a maze of unfinished conversations. You will be able to stay in touch and be more productive by outsourcing this work to a virtual executive assistant.
What to Outsource & Delegate While You Hire a Virtual Executive Assistant Today?
Executive virtual assistants possess a wide range of skills that will come in handy in various areas of your business. They can perform any of the duties commonly associated with the role of an administrative assistant and more. Let's take a closer look at some of the many tasks you can assign to a virtual executive assistant.
#1. Managing Email Inbox
When a business owner like you hires a virtual executive assistant, it can replace your full-time employee and enhance your productivity by managing your email inbox effectively.
#2. Managing Meeting Schedules
Just as you delegate your project to an executive assistant, they can manage your calendar and boost your project management accordingly. You too can keep track of the hours worked by these online team members.
#3. Managing Data
When delegated tasks reach an online executive assistant, they could turn time-consuming tasks such as data entry into time-efficient ones. Hiring such professionals is adequate for any small business aspiring to be better. You don't need an office space to keep such experts.
#4. Travel Management
Your travel to-do lists could be nicely managed by such an executive personal assistant. Whether ticket booking or finding the most pleasing flight deals, they can produce positive results.
#5. Manage Projects
Taking remote executive services could help accomplish administrative duties. Such backup assistants can help in growing your business fast.
#6. Maintain Client Communications
Just as you would pay for the hours worked, such online professionals can ensure your business customer care support works smoothly, and your relationship with a c-suite executive stays robust. Since they follow up with potential clients, you too can engage them in sales and lead generation.
#7. Assist in Event Planning
They can help your business in event planning and their ability to stay in touch all the time and get the business done for an ever-increasing number of people.
#8. Create Business Presentations
Outsourcing this work to a virtual executive assistant today can help small business owners like you create powerful visuals to bewitch clients.
#9. Management Software Operation
They can work on CRMs, remain the single point of contact, scrutinize your business's overall capacity and keep track of working hours during the day.
Executive online assistants can follow up with you—at least when it comes to potential employees for your business. They can also help hire a physical employee on the payroll designed by you. They can reduce operating costs and also wrangle disparate remote employees together.
#11. Preparing Expense Reports
Such assistants serve as a point of contact during expense report generation. You can let your virtual team offering virtual assistant services process simple bookkeeping works.
Advantages of Hiring a Best Executive Virtual Assistant Company
#1. Good Impression on Clients
First impressions matter, whether you are trying to impress a client or employer, or making the right impression on social media. Virtual assistant providers offer this benefit, among other advantages.
#2. Assistance in Small to Big Tasks
Besides scheduling appointments, they can also book travel and handle your email. Additionally, they can help you create and execute marketing plans or manage websites.
#3. Enhancing Online Presence
The importance of having a strong online presence cannot be overstated in today's business world. Having a strong online presence for your business can be achieved with the assistance of a dedicated virtual assistant. They can help you create and manage social media accounts and develop and implement online marketing strategies.
#4. Saving Time
The value of time in business cannot be overstated. Appoint an online virtual assistant to free up your time so you can concentrate on the things you enjoy and are good at it.
#5. Managing Multiple Tasks.
You can also ask them for assistance with your tasks. After working all day, you might not have time to cook dinner or do the grocery shopping. Your executive online assistant can assist you in this regard.
How to Hire a Part-time or Remote Executive Assistant Through An Agency to Enhance Productivity
Finding a contract-based admin virtual assistant through an agency can be done in a few different ways. In most cases, agencies act as matchmakers. An account manager will document your requirements and connect you with candidates in the agency's network that match your needs.
Recruiters with experience assist with the vetting process in this method, and more vetting is involved. Upon matchmaking, you are responsible for training, quality control, and performance management.
List of Top US and Non-US based Virtual Assistant companies in 2022
Non-US based Agencies
#1. TaskVirtual
Task Virtual is an 8 years old organisation
dedicated to where a virtual assistant can help you get any part of getting business done in the nick of time. In addition to that be it business research or executive support to social media virtual assistant work, one can trust this business with quality work at an affordable package.
Appointing an online executive assistant will be a major benefit to an entrepreneur looking forward to managing and optimising organisational work. You can also ask a VA to analyze the overall capacity of your business and get your work done for an ever-increasing amount of people liking your professional assistance or interests.
---
#2. MyTasker
My Tasker is known for its large manpower and quality of work. When it comes to offering that personal touch, this business has talented professionals who can help you successfully run a project without requiring you to sacrifice your precious hours spent in the office.
You can send work to a virtual assistant at their firm and they would certainly process and send them to you by the deadline. They are experts in executive work, customer support, marketing and many more.
---
#3. ClearDesk
Clear Desk is another VA business where an online assistant can bring human life fast and better. You can hire a virtual personal assistant from them who can indeed perform daily tasks like tracking online deals, buying flight tickets, managing your Calendar,
In this path, you need to take your decision wisely and choose the right virtual executive assistant enterprise to bolster your business progress.
US-Based Agencies
#1. Zirtual
Zirtual is a virtual assistant based business in the USA that was founded in 2011. The firm provides assistance to clients in a variety of industries, including business, finance, legal, and more.
While Zirtual is a great resource for those who need assistance with their work, the accomplished is also a great example of how the virtual economy is growing. In fact, it is just one of many companies that have been created in recent years that allow people to work from home.
This trend is likely to continue, as technology makes it easier for people to work remotely. And, as the global economy becomes increasingly connected, there will be more opportunities for people to find work that can be done from anywhere in the world. So, if you're looking for a way to make money from home, or if you're simply interested in the virtual economy, Zirtual is a great place to start.
---
#2. Delegated (formerly Red Butler)
Red Butler was founded in 2006 by CEO, Peter Greene. The company provides executive assistance to businesses
and busy professionals. In 2014, the company was renamed Delegated in order to better reflect its mission and values.
Delegated is more than just a company that provides executive assistance. They are dedicated to helping their clients succeed. They do this by taking care of the little details so that their clients can focus on the bigger picture.
Also, they offer a wide range of assistance that is designed to help our clients succeed. They are here to take care of the little details so that they can focus on the bigger picture.
---
#3. Time Etc.
Time Etc. is a great company that can help with all of your virtual assistant needs. Whether you need help with scheduling, travel, or administrative tasks, they can provide the assistance you need to keep your business running smoothly. In addition to providing virtual assistant services, it also offers a wide range of other services that can help entrepreneurs with their businesses.
Some of the other services that Time Etc. offers include social media management, customer service, and bookkeeping.
No matter what your business needs are, Time Etc. can help you get the services you need to run your business smoothly. In today's busy world, it's more important than ever to have a reliable virtual assistant to help you with your business.